NEW! 4 Stencil Masks Sets now available in my shop
Contemporary Collage Artist Susan Clifton
Welcome to my art site. I'm never sure how to classify myself, mixed media artist, collage artist or mixed media collage artist. I create art with acrylic paint and fabric mosaic so technically it's mixed media but I've also been called a collage artist. Neither of these terms really fits so I'll call my work mixed media collage art. Throughout my site you'll find videos and blog posts that will help explain my work, my process and my why.  Enjoy your visit.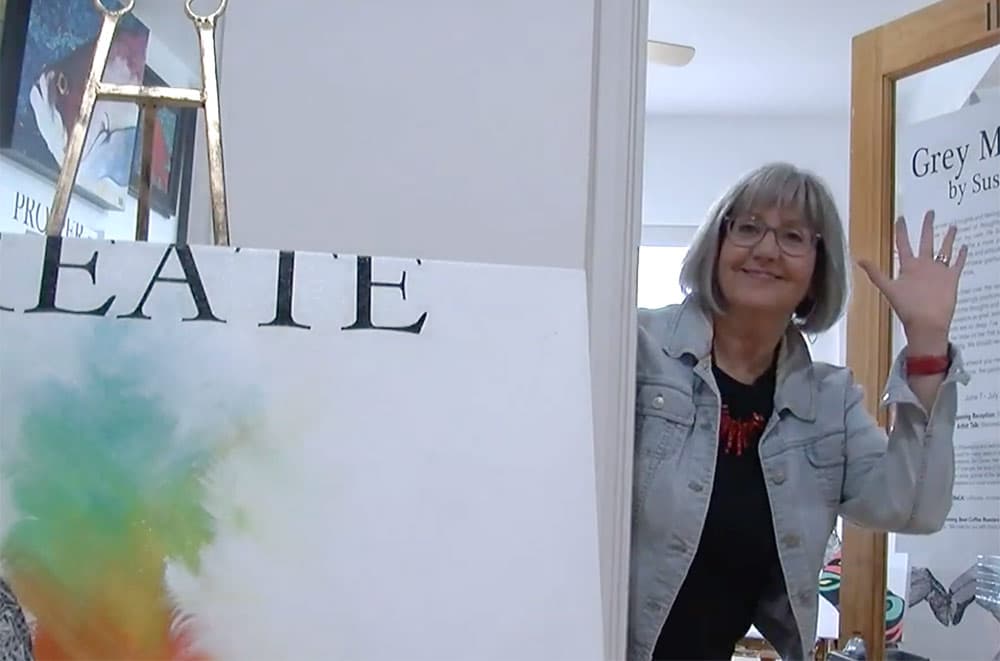 Inspiring Artwork
If you're not already familiar with my artwork, all my Grey Matter Series originals and prints include inspirational quotes / affirmations. I try to inspire subliminally, creating artwork that is modern, unique and has a hidden message. Click here for a video that explains my process.
Original Art Shipped from my studio
All original artwork will include a certificate of authenticity. I carefully package your new artwork and ship it directly from my studio. Paintings will arrive in a carton with bubble wrap and all prints will be packed flat in a cardboard envelope. Click here to learn more about how I ship my canvas artwork.
Paper and Canvas Prints
I have a selection of canvas prints and framed prints that are drop-shipped directly to you. Sizes are limited on these prints so if you are looking for something larger please contact me and I can order a custom print to size.

Why buy art from the artist?
The average person does not understand how the art world works. When an artist sells through a gallery that gallery gets 50% of the purchase price as a commission. Most artists can't even get a gallery to look at their work. I want to sell my art directly to the art lover. Please browse my art shop and consider how my art can inspire you and your family.
Susan Clifton on YouTube
I have a growing community on YouTube. I started the channel about 3 years ago and this year the growth has been phenomenal. My videos are tutorials on mixed media techniques, gelli printing, collage, and stencils.
I do a lot of my experimenting on my YouTube Channel. So if you are interested in learning more about my thought process and how I experiment, please join me and be a part of the community.