Inspirational Art
My Grey Matter Series is the perfect Inspirational Art for your home or office. If you are like me you work towards improving your life, personally and professionally. We get our inspiration from within but need reminders on occasion.
The typical inspirational poster you find all over the web is fine for the office. The message comes across but it's not very attractive. With my Inspirational Art you get contemporary art that is unique and subtly inspires. Each of the art prints offered on this site has a unique set of thoughts or affirmations. I've included the Thoughts or Affirmations on each product page for your review.
My process is unique. Click here to learn more about how I create my artwork.
Inspire Me!
I'd love to hear your ideas for a painting. Use the form to send me inspiring ideas.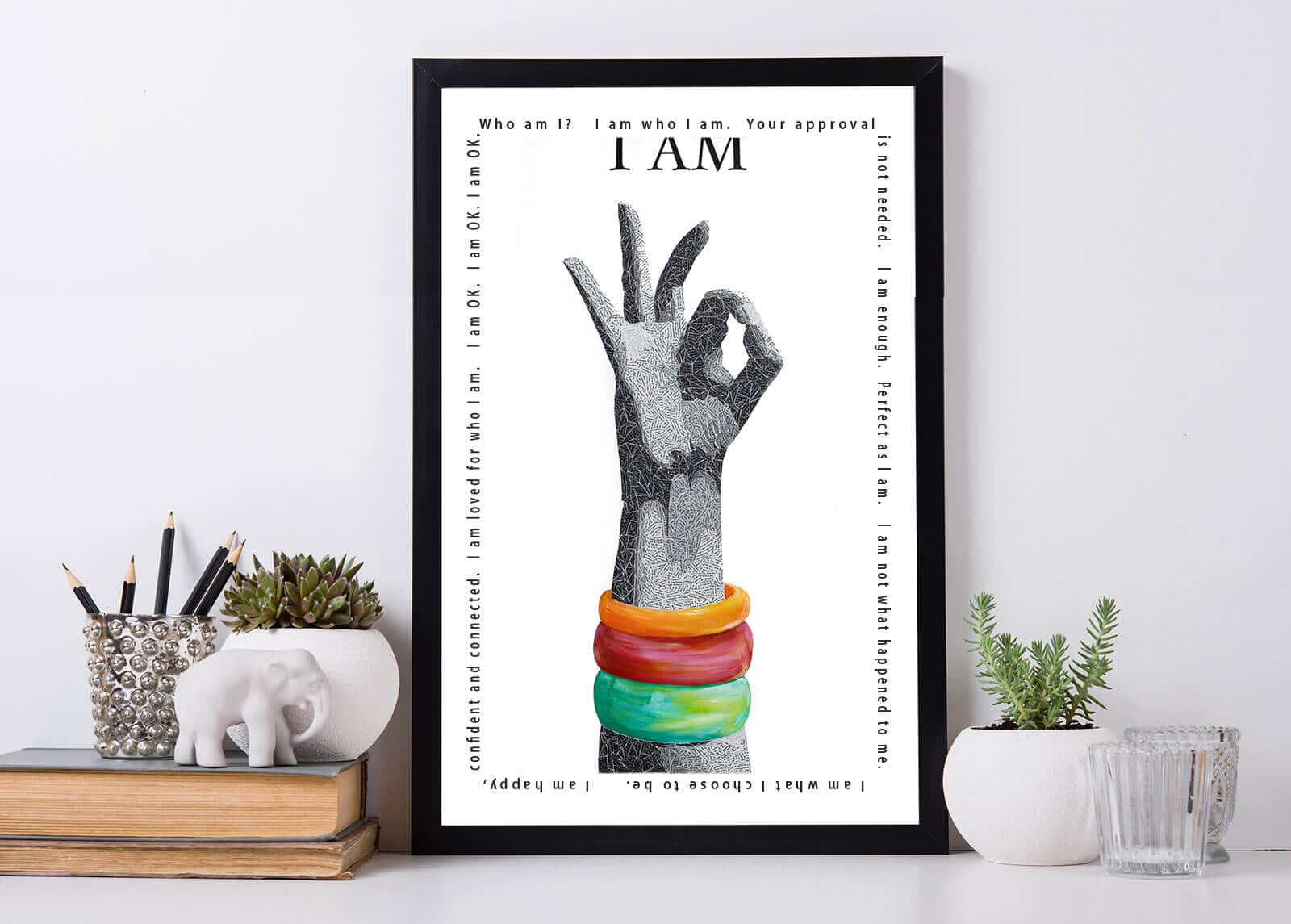 Why I create Inspirational Art?
For many years I was looking for a subject that I'm interested in but also connects with my audience. This is it! Since doing this Grey Matter series my art connects with a wider audience. It appeals to men and women, old (mature) and young.
I love it when a really cool young man comes into my studio and falls in love with my work. It makes me feel timeless and that is what an artist needs to be. Inspirational art does not have to be cutesy. It can be sophisticated and modern and still inspire.
I hope someday soon we will be able to accept visitors to the studio again. As for now, this online experience is what we have to offer.
My original artworks are available through this shopping cart as well as paper art prints.
Canvas Prints
I now have canvas prints as well. All my canvas prints are drop-shipped direct to you with a digital signature. This allows me to offer them at a lower price.