My husband and I attended the Opening Gala of the Fort Lauderdale Film Festival organized by the Women of Entre Nous. Entre Nous members promote the Fort Lauderdale International Film Festival by serving as emissaries in the local community and at Festival events throughout the year. Their mission is to raise funds while having fun.
I donated an Acrylic Painting for their silent auction. It was an exciting event. My husband wore his kilt and we were surrounded by reporters the minute we walked in the door. After giving a few interviews ( my first on-camera interviews ) we entered the gala and to my surprise my painting was in a prominent place for the auction.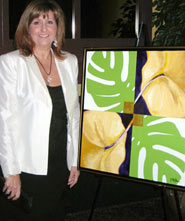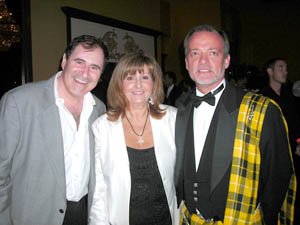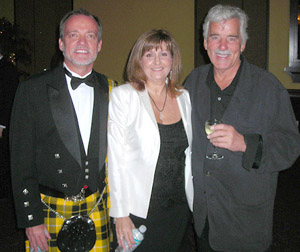 We mingled a bit and then had the opportunity to meet two of the stars of that evenings movie, "The Grand". Both Richard Kind and Dennis Farina were nice enough to pose for pictures with us. It was a Grand evening.