Why not!
More and more artists are taking control of their art businesses. They are taking courses in entrepreneurship and taking their art directly to the collector. Many artists have done this by selling at art fairs. That works for some and not for others.
Selling art Online.
With the online art market growing it is common to see artists with shopping carts. Like my shop here on this site. I pay commission to no one. The profits are my own. I make all my own decisions.
Are you aware of the high commission Art Galleries get? Of course, the gallery deserves their commission if they are good and actually sell a lot of art. The really great galleries help an artist grow and preserve the reputation of that artist. But how does an artist break into this market. Too many artists and not enough great galleries.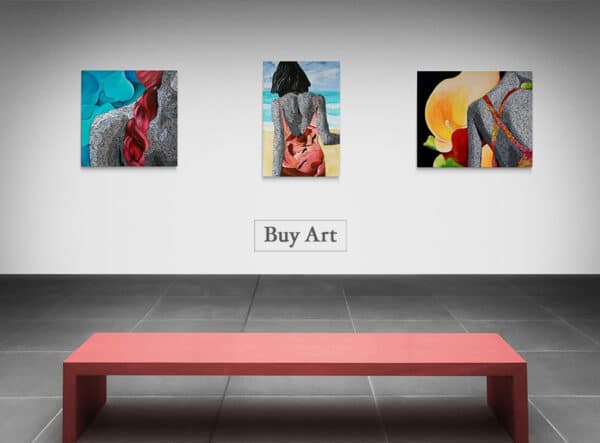 Why don't you buy direct from Artists? Is it a trust issue?
I created a video on how I ship my artwork so people can see the care I take to insure they receive the artwork undamaged and in a timely manner. If you are thinking of purchasing art from an artist online see if they address the problems that may arise. Check the work is insured. Call and ask questions. The artist will be happy to talk you through the process. Also see if they offer a money back guarantee.
Perception of the artist as irresponsible
I'm sure there are still artists that can't be trusted to ship the work carefully. But if they can get it together to build a shop online, with all that entails, I can assure you they can be trusted to deliver on their promises.
Should you expect a discount?
Absolutely not. It is important that an artist pricing is consistent. Don't assume because you bought the art directly from the artist that you should get a discount. Think of it as supporting that artists career. By buying direct their profit is larger and this is a huge help for any artist. The overhead for an artist is high: studio rent, art supplies, web design fees, hosting fees, etc. Just like any business. Remember, this is not a hobby. Would you ask any other business person for a discount?
Buying in person
I get it! You don't want to buy sight unseen. So schedule a studio visit if the artist lives in your area. Look for artists in your area. I'm sure there are many. Supporting the local artist helps your community more than you know. Click here to schedule a studio visit with me at BaCA.
First Time Collector? Treat Yourself.
Think of the look on your friends faces as they visit your home and see an original work of art hanging as a focal point in your living space. The story you can tell about the artist, the art. Living with original art is a special treat to yourself. Warning. Once you do it you will want more. Then you can truly call yourself a collector.